Thanks to our wide network of partners, we're able to source an incredibly large library of standard extrusions.
Additional operations such as milling and cut to length, allow us to deliver a component that's ready to use, saving you time and effort.
Please note: we're currently only able to supply standards in larger quantities than 250 kilos. If you're unable to meet this quantity however, it may be possible for us to stock your section, then split the supply across multiple deliveries.
Box Sections
Box sections provide a great strength to weight ratio and are highly versatile. Common use cases include piping, spacing and framing.
Round Tubes & Rods
Offer the same strength to weight ratio as box sections while rigid. They can also be found using a flexible material, to be used as bendable piping or sheathing.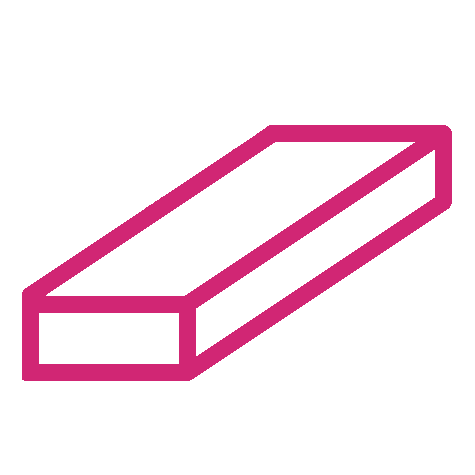 Flat Bars
Flat bars, both rigid and flexible, are often used for edging, filling and bracing.
Angle Trim
Available at various angles and with both equal and unequal leg sizes. These profiles can be found in use as stair nosing, or in cladding/ façade projects.
U Channel & Binders
U Channels, with both equal and unequal leg lengths, are often used as cable trays and capping. Ridges or barbs are often added to the legs to enable interlocking.
T Section
Available with multiple top designs, these also often come with barbing to allow interlocking. The top section is also available with unequal legs. These are usually used for mating boards.
H (I) Sections
Used for joining panels, or as a brace, H sections come as both a singe piece, or as two interlocking T sections.
If you're struggling to find a standard profile that meets your requirements, it may be that you require a bespoke plastic extrusion. Get in touch and we can assist with your search, or perhaps subsequent design.