BESPOKE EXTRUSION SPECIALISTS
Struggling to find a supplier capable of extruding your parts? Tired of chasing suppliers at every stage of the profile supply chain?
We specialise in supporting businesses, from SME to bluechip, with the design, prototyping, and supply of plastic and aluminium extrusions.
A combined manufacturing and stock-holding facility, alongside a network of industry giant partners and over 40 years experience, mean that we are geared to take on projects of all shapes and sizes.
Our in-house design and prototyping service helps take your profile from drawing board to production.
THOUSANDS OF PROJECTS COMPLETED
0
Satisfied Extrusion Customers
0
Bespoke Aluminium Profiles
0
Bespoke Plastic Profiles
0
Tonnes of Extrusion Supplied
Have a project you want to discuss?
We'll leave no stone unturned in finding and securing you the best supply options, using either our modern manufacturing facility or bulk buying power.
We'll work with you for as long as it takes to perfect your design and check that it's production-ready.
We'll be your single point of accountability for all operations from extrusion to delivery.
We'll make every effort to understand how your extrusions will be used and your business works, to make sure our supply plan is right for you.
We'll proactively manage your orders through the process to ensure on-time delivery and product quality.
OUR FACILITIES & CAPABILITIES
We use a blend of on-premise manufacturing and sourcing from a trusted and approved network of extrusion suppliers to make sure we are equipped to deal with every extrusion requirement.
Our 65,000 sq ft facility in Milton Keynes, is ideally located, well equipped and staffed with a team that is ready to tackle any profile project.
6 Plastic Extrusion Lines
3 Injection Moulding Machines
4 Four Axis Profile Machine Centres
1 Aluminium Double Mitre Saw
1 Aluminium High Capacity Auto saw
Drilling & Tapping Machinery
Degreasing/Part Washing
600 Pallet Spaces
Over 1000m of Cantilever Storage
3D Printing & In-house Design Capability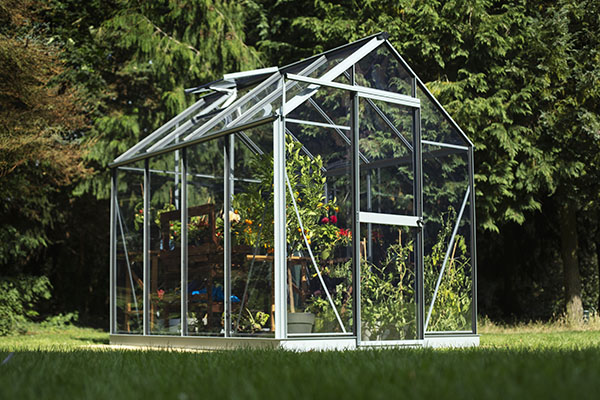 We have been sourcing our plastic from Europe for many years, but due to the ever-increasing lead times and with the UK leaving the EU we knew that it was a great time to switch to a UK supplier. After speaking with BWC, we decided that they were just what we were looking for in a supplier; competitive, flexible, and trustworthy. We had no hesitation moving our supply over to them.
Supply Chain Manager, Greenhouse Manufacturer
Working with BWC Group enables us to focus on our cores business. They manage our supply chain, from extrusion to fabrication and delivery. The added value service they provided is second to none. We have found a strategic partner in BWC'
Senior Sourcing Manager, UK Architecture Business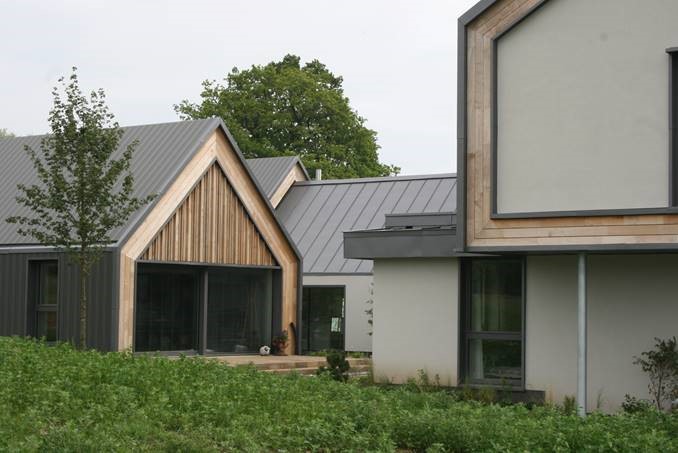 SOLVING SUPPLY CHAIN PAIN SINCE 1999
"This is the fourth time they've delivered late this month?!"
Our high on-time rate is accredited to our in house supply chain team, who tightly manage your delivery, allowing minimal waiting time when you need it most.
"Where will we store 5000m of material?"
We flexibly stock your parts in our warehouse & scale to support your business as it grows.
"We're spending way too much on transport"
Our central location works in our favour, allowing us to efficiently, quickly, and without the large expense, deliver your good to you.
"Sorry, the lead time is five weeks"
Our strong financial position, combined with our healthy relationship with suppliers permits us to pull of industry-beating lead times that you will not find elsewhere.
"How will we get this to site?"
We have access to a variety of vehicles that deliver nationwide to make your life easier. We can offer the use of a forklift at a cost-effective price that will not break the bank!
Can't Meet Minimum Order Requirements?
No need to worry – we will order the stock on your behalf and let you call off stock as you need, over a period of time.
"I'm not sure where to find a supplier for this"
With over 20 years in the industry, our in-depth knowledge and network partners enable us to select the optimum route for manufacturing.
"We have so much cash tied up in stock"
Keep your stock with us and have your money free-flowing. Our industry-leading system works to your advantage every time.
INDUSTRIES & APPLICATIONS
Construction & Buildings
Drainage
Seals/ Gaskets
Stair Nosing
Flooring & Trims
Board Joining Profiles
Pipes & Covers
Doors & Windows (Fenestration)
Decking
Office Interiors
Furniture Trims
Desk/ Office Partitioning
Cable Trays
Trunking
Door Tracks
Curtain Tracks
Horticulture
Hydroponics
Irrigation Systems
Protective Tubes
Fencing
Edging
Greenhouse Trim
Tool Covering
Shopfitting
Shelf edging
Clear Ticket Strips
Post hangers
Display Shelving
Framing
Menu Holders
Sporting Goods
Flags
Goal Posts
Fishing Equipment
Sailing Equipment
Automotive & Rail
Seating Trim
Seals & Wipers
Carriage Interiors
Cable Conduit & Ducting
Retainers & Tie Downs
Hosing
Other Industries
Marine
Aerospace
Plumbing
Lighting
Medical
Packaging
Power & Data Engineering
Cable Conduit & Ducting
Electrical Sleeving
Insulation
Push Rods
Pump Tubes
Vibration Absorptive Tubing
If you'd like to learn more about bringing your own bespoke aluminium extrusion or custom plastic profile to market, our knowledge base will walk you through every step.